VELA SAILING SUPPLY, Inc. PRICE MATCHING POLICY
Easy Returns:
We stand behind every item we sell and we want you to experience total satisfaction in your purchase. If you are not 100% satisfied with your purchase, you may return it within 30 days (14 for electronics) for a full refund or exchange - no questions asked. We will not charge restocking fee for orders returned within the 30 days period and in new conditions with original tags and packaging.
Free Exchanges:
We want you to be totally satisfied with your purchase at Vela Sailing Supply. We offer a free 30-day returns policy for products bought on our website. Please visit the Vela Sailing Supply Refunds, Returns, and Exchanges section for details. We'll cover the shipping cost of your new item on qualifying orders. Call
Customer Service at (877)-240-VELA (8352)
to request an exchange. We'll place an order for your new item right away and confirm with you the estimated time of delivery. We'll need to charge you the purchase price, but we'll waive the shipping and handling charge for the new item. Once we receive your return, we'll credit you for the cost of the original item.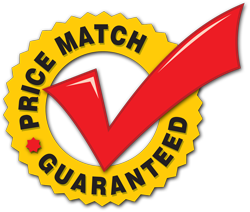 Price Matching Policy:
We will match any published price (the price currently listed on an authorized retailer's website) for an identical item (same size, color, and year) in new condition. If you found the better price on one of our competitor's sites, contact us within 48 hours of placing your order, and we'll credit your card the difference (auction sites do not apply). This price protection policy only applies to regularly advertised products and doesn't apply to instant savings offers, instant or mail-in rebates, coupons, auctions, open box items, limited quantity and close out items or other promotions or offers and may not be used in conjunction with other discounts. Due to fluctuations in the industry, electronics and electric components are not included in our price protection policy.
Rely on the best technical support and service at the best value